Welcome to my space. I'm Ray, and this page is all about me. Look around, and feel free to E-mail me and tell me if it sucks. Hey, constructive criticism is always a good thing, right?
A little bit about me: I'm originally from Long Island, New York. I now live in Fredericksburg, Virginia. It's not terrible here, but I like it much better in New York. I love sports and music, among plenty of other things. I'm a staunch Conservative Republican, and I'm into history and politics as a whole. I also play bass guitar in a punk band, collect model cars and military patches, and like anyone else my age, I like video games, TV, and computers. And of course, I love to hang out with my friends and party. I go into more detail about my hobbies down below, so take a look.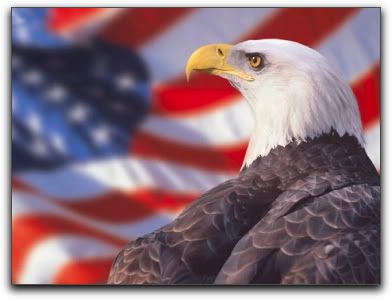 ---
Sports
In case you didn't realize it by now (take a look at my title banner), I'm a big sports fan. Now, my favorite sport is a toss-up between hockey and baseball. I know there's no hockey right now, but I still absolutely love it. Personally, I'm better at hockey than I am at baseball. Captain of my team for 3 straight years, led my team (both offense and defense) in points and penalty minutes for 3 straight years. I am a defenseman, but originally I played center and wing. I played quite a few years in a baseball league (8 to be exact) but I never was quite good. So, baseball and hockey are tops on my list, and then in third comes football. I also like auto racing, specifically NASCAR Nextel Cup. And very recently I've gotten into some NCAA sports, pretty much football and baseball. Now, onto my favorite teams.
New York Rangers

New York Mets

New York Giants

St. John's University Red Storm

University of Virginia Cavaliers

University of Richmond Spiders

Army Black Knights

Old Dominion University Monarchs

George Mason University Patriots

#24 Dupont Chevrolet driven by Jeff Gordon

#48 Lowe's Chevrolet driven by Jimmie Johnson



.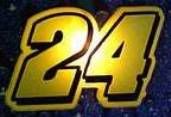 Congrats to the 2005 Daytona 500 champion!!!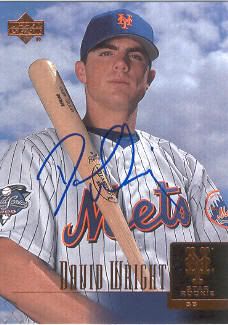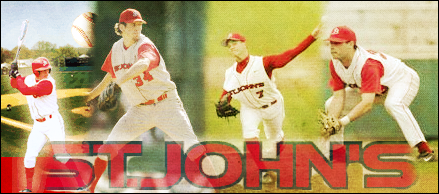 ---
Music
Alright, here's the deal on my favorite music. I used to be into Nirvana (actually, I was obsessed with them) and nothing else. But over the last few years, I've "broadened my musical horizons", if you will. LOL. Anyways, I'm now heavily into pop punk/emo. Some examples: Blink 182, Taking Back Sunday, Midtown, and Senses Fail. But, I pretty much like all alternative rock. Now, in no particular order, onto THE BEST BANDS IN THE WORLD!!! (According to me, of course.)
Blink 182
Senses Fail
Coheed and Cambria
Hawthorne Heights
Taking Back Sunday
UnderOath
Matchbook Romance
AFI
311
MxPx
Midtown
My Chemical Romance
Jimmy Eat World
Linkin Park
Green Day
Metallica
Sublime
Brand New
Red Hot Chili Peppers
All-American Rejects
American Hi-Fi
Boxcar Racer
Theory Of A Deadman
Authority Zero
Evanescence
Foo Fighters
The Offspring
The Killers
Sugarcult
Sum41
Good Charlotte
Weezer
The Used
Wheatus
Papa Roach
Letter Kills
New Found Glory
Nirvana
Beatles
Paul McCartney & Wings
Eric Clapton
Avenged Sevenfold
Hendrix
Velvet Revolver
Audioslave
Hot Hot Heat
The High Speed Scene
Trust Company
Mest
Everclear
Chevelle
The Donots
Dropkick Murphys
Goldfinger
Oasis
The Verve
The Who
Filter
Faith No More
Bloodhound Gang
Journey
The White Stripes
And, as I mentioned at the start of this page, I play bass in a punk band. We're just getting started, but we're pretty good. Let's just put it this way: we don't suck, LOL. I started playing bass in 1998, and I've been in a few bands since then. I can also play guitar and drums, but bass is my passion. I own three basses; a Blue Agave Fender Standard Jazz Bass, a Baltic Blue Squier Affinity P-Bass, and an old black P-bass copy (my very first bass). Here's what my two Fender basses look like:
My Jazz Bass (my baby)

My P-Bass (my other, less expensive baby)
---
Everything Else
Sports and music were the two biggest things, so I figured they deserved their own sections. Now, onto some of my other hobbies:
Politics
Yes, you read it right. I said I'm a staunch Conservative Republican. Why, you ask? Well, I'd rather not get into that here.....I could go on and on and on and on, and I'm sure you don't want me to bore you with my reasons why Liberals are the devil, right? That's what I thought :) I voted for George W. Bush in the 2004 election (duh) and I'm very pleased with his work. Please don't send me hate mail.

Some people may think it's strange that a college student such as myself is a big Conservative. Believe it or not, we exist! LOL. I should join the Young Republicans. Hmmm.......anyways. Time to move on.
Cars
Ahhh, cars. Man's best friend. My ultimate dream car is a 2002 35th Anniversary Chevrolet Camaro SS. With a 6-speed manual, of course. (Do muscle cars come any other way?) But obviously, I'm unable to afford this car or any other dream car of mine, unfortunately. I'm a Chevy man, I'd rather not ever own a Ford. Here's my dream car list:
2002 35th Anniversary Chevy Camaro SS
2006 Chevy Corvette Z06
1987 Buick Grand National
1987 Chevy Monte Carlo SS
2005 Dodge Viper SRT-10
2002 Pontiac Trans/Am WS6
2005 Chevy Monte Carlo SS
2005 Pontiac GTO

Here she is, in all her glory.
Now, for some good news. I used to drive this, a 1988 Chevy Celebrity:
But now, I drive this:
That's right folks, I've purchased a 1994 Chevy Camaro Z28. It's sorta halfway my dream car. I'm just glad to have a Camaro, finally.
TV Shows/Movies
I'm no movie or TV connesseur (sp?), so don't hate on me for liking stuff that you think sucks. I like what I think is cool, it doesn't have to be award-winning. Ok. My favorite TV shows:
Seinfeld (should be on the top of EVERY American's list.)
J.A.G.
Desperate Housewives
Third Watch
E.R.
Boston Legal
The Simpsons
Friends
Full House
Crank Yankers
Survivor
Boy Meets World
Family Matters
Fresh Prince Of Bel-Air
Favorite movies: (in no particular order)
Saving Private Ryan
Dumb and Dumber
Gettysburg
American Pie
American Pie 2
Road Trip
Blackhawk Down
Not Another Teen Movie
Every James Bond movie
Spider-Man
Bruce Almighty
Happy Gilmore
Ace Ventura: Pet Detective
Billy Madison
8 Mile
Ghostbusters
Ghostbusters II
Jerry Maguire
Days Of Thunder
Meet The Parents
Top Gun
Meet The Fockers
Collateral
Tommy Boy
Forrest Gump
The Mighty Ducks
The Day After Tomorrow
Ladder 49
My Cousin Vinny
Napoleon Dynamite
The Amityville Horror
Ferris Bueller's Day Off
The Fast And The Furious
2 Fast 2 Furious
Batman
The Girl Next Door
Spider-Man 2
Vacation
Christmas Vacation
Vegas Vacation
Dukes Of Hazzard
Yeah, I think that's it. Thanks for bearing with me.
My favorite actors:
Tom Hanks
Jim Carrey
James Spader
Mel Gibson
Bruce Willis
David James Elliott
Tom Cruise
Tom Sizemore
Jeff Daniels
Adam Sandler
Chris Farley
Actresses:
Catherine Bell (my all-time fav)
Eva Longoria
Elisha Cuthbert
Ali Larter
Chyler Leigh
Jaime Pressly
Keira Knightley
Kirsten Dunst
Catherine Bell...........................................Ali Larter
---
Recommended Sites:

Never Forget.
Page created and maintained by Ray
Last Updated: 9/17/05, 8:09 P.M. EST

View My Guestbook
Sign My Guestbook
Feel free to E-mail me. I do accept hate mail, in case you were wondering. I love to hear people's complaints, grievances, and general problems, especially if it involves politics. So feel free to contact me.
---