Hello, welcome to my Green Day page!
This page is under construction, so expect more features soon!
Last updated: June 13, 2002
Want to put my banner on your page? Click here to find out how!
---
Ray's Green Day page
Hi fellow Green Day fans!! My name is Ray, and I love Green Day. On this cool site, I have some Green Day pics, lyrics, guitar tabs, and other cool links. Well, that's about it, so if there are any broken links, or if you have any suggestions for this page, E-mail me at: NYRfan25@aol.com
Enjoy!!

Green Day:

Billie Joe-Guitar/Vocals

Mike Dirnt-Bass/Vocals

Tre Cool-Drums.
---
Features
Green Day guitar tabs and bass tabs.
This site contains OLGA guitar tabs and bass tabs for Green Day. Check it out!
Green Day pictures.
A huge archive of individual member pictures.
Biographies of Green Day
Individual biographies plus one band bio.
Green Day sounds.
Download some cool clips of Green Day songs!
Green Day lyrics.
This site contains a good selection of Green Day lyrics.
Green Day Equipment FAQ.
A list of what kinds of equipment the band uses
Green Day site links.
This is my Green Day links site. There are some really cool sites here!
Green Day Tour Dates.
A complete list of tour dates.
---
Other very cool sites
OLGA guitar tabs

The tabs aren't up anymore, but OLGA has other cool music stuff.

UBL

Ultimate Band List. Find Green Day on this!

CDnow

Buy all your Green Day music needs here for great prices!

Headbang's lyrics site.

Tons of lyrics!

Ray's Nirvana page.

One of my pages, this one is about the killer band Nirvana.

The GreenKurts

My band's page
---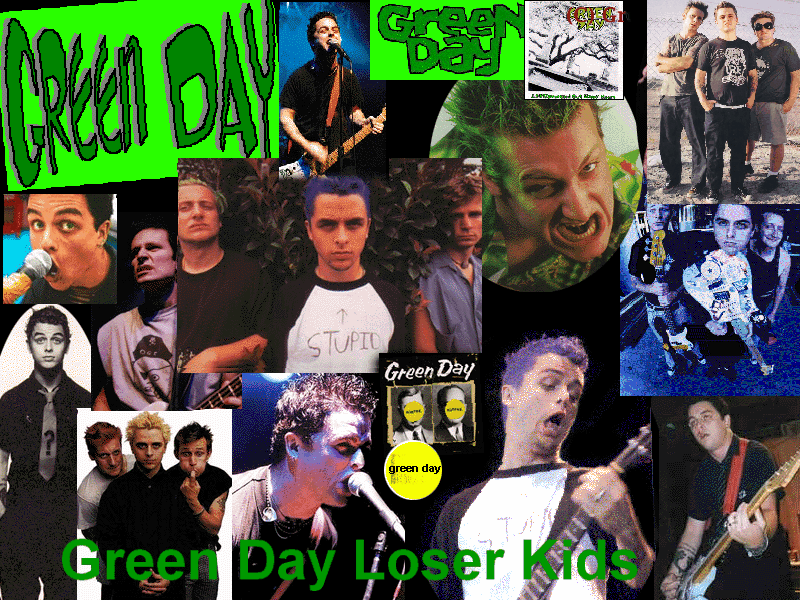 by the way Tripod reset my counter, it's much more than that.


This Green Day page has been hit

times since August 1998.

Please don't sue me. If there is anything on this page that shouldn't be, just E-mail me and I will gladly take it off. Thanks.